RSRI Conference on Recent Trends in Management and Commerce(RSRI CRMC 2023)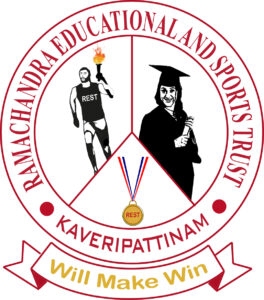 26th and 27th May 2023
Both Online and Offline Mode Organized by
REST Labs & S.S.T College of Arts & Commerce
Sub-themes:
The Ecommerce After COVID-19; Contextual and Programmatic Advertising; Marketing Automation; Artificial Intelligence (AI); Enhanced Shipping Options; Mobile Commerce; Augmented Reality for Product Visualization; Voice Search Will Take Lead; Snap and Shop; Revival of Brick-And-Mortar (B&M) Models; Subscription Based Models Will Rise; Chatbots as Personal Assistants; Blockchain – The New Shift; Social Payments Make Shopping Seamless; More Payment Options Will Popup; Localize and Personalize Customer Experience; Build Communities, Engage Customers and Enhance CRM; Post Payments Will Boom; Cognitive Supply Chain Management; Amazon Will Keep Winning; Influencer Marketing Will Bring Sales; ROPO will Rise; Fulfillment Options Will Expand; Drone Delivery Finally Takes Center Stage; Social Commerce Will Grow to New Levels; Content Repurposing Becomes Purposeful; The Provision of a Multi-Platform Journey with Dedicated Platform Messaging
Submission Guidelines
All papers must be original and not simultaneously submitted to another journal or conference. The paper should be submitted through the below Link or the Paper can be directly submitted through e-mail (restlaboratorys@gmail.com).
All questions about submissions should be emailed to restlaboratorys@gmail.com or coordinators
Chief Patrons
Dr. J. C. Purswani, Chairman & Founder Principal, S.S.T College of Arts & Commerce
Mrs. M. Murugammal, Managing Director, REST Labs.
Patrons
M. Ramachandran, Lead Research Scientist, REST Labs.
Dr.  Khushbu Purswani, S.S.T College of Arts & Commerce
Convener
Mrs. Vimala Saravanan, Admin & Accounts Head, REST Labs.
Ms. C. Kalpana, S.S.T College of Arts & Commerce
Coordinators
Miss. Kurinjimalar Ramu,  REST Labs.
Mrs. Sawlani Varsha Srichand, S.S.T College of Arts & Commerce
Organizing Committee
Mr. Chandrasekar Raja, REST Labs.
Mrs. Manjula Selvam, REST Labs.
Mr. Sathiyaraj Chinnasamy, REST Labs
Mr. Chinnasami Sivaji, REST Labs
Mrs. Vidhya Prasanth, REST Labs.
Mrs. Malarvizhi Mani, REST Labs.
Keynote Speakers
Dr. Mujtaba M. Momin, American University of the middle east( In affiliation with Purdue University, Indiana, USA)
Dr. B. N. Sivakumar, Adhiyamaan College of Engineering, Hosur, Tamilnadu, India
Dr. Kiran Menghani, Vice Principal, Vedanta College, Vithalwadi, Ulhasnagar, Maharashtra, India
Dr. M. Dhiliphan Kumar, Entrepreneurship Development and innovation institute, Government of Tamil Nadu, India
Dr. Asifulla. A, Davangere University, Davangere, Karnataka, India
Dr. M. Valliammal, Rajalakshmi Engineering College, Chennai, Tamilnadu, India
Technical Committee
Dr. Vishal R Tomar, Smt. M.M.K College of Commerce & Economics, Mumbai, Maharashtra, India.
Dr. Viji S, Kalasalingam Business School, KARE, Tamil Nadu, India.
Dr. Krishna Kumar Tp, APJ Technological University, Kerala, India
Dr. C. Venkateswaran, Maharishi Markandeshwar (Deemed to be University), Mullana-Ambala, India.
Venue
REST Labs, Kaveripattinam, Krishnagiri, Tamil Nadu India.
Publication
All the papers accepted and Registered by this conference will be published in any of following journal
1. REST Journal on Banking, Accounting and Business, ISSN No: 2583 4746 Which is having DOI (Digital Object Identifier)
2. Recent trends in Management and Commerce, ISBN No: 978-81-936097-6-7 Which is having DOI (Digital Object Identifier)
3. Trends in Banking, Accounting and Business, ISBN: 978-81-956353-0-6 Which is having DOI (Digital Object Identifier)
Important Dates
Last Date for Submission:17th May 2023
Intimation of Acceptance: 20th May 2023
Last Date for Registration: 23th May 2023
Registration
Category

From Industries

From Academia

From RSRI Members

Participants

From Abroad

Early registration(up to 25 April 2023)

Rs. 1500

Rs. 1000

Rs. 750

Rs. 250

USD 100

Late registration(After 26 April 2023)

Rs. 1600

Rs. 1100

Rs. 850

Rs. 350

USD120
Bank Details for payment
Account name: REST LABS
Account no: 120000178878
Bank: canarabank, Kaveripattanam
IFSC code: CNRB0016179.
Note: Once the paper is accepted, the Author can do registration through the below link. Participants and Co-Authors who are interested to attend the conference can also use the same below link for registration
Registration Link
Registration cost includes
Participation in all relevant sessions.
Hard copy of Certificates.
About RSRI
REST Society for Research International (RSRI) is an independent, private, non-profit, interdisciplinary, professional research society. RSRI is functioned by a group of researchers in various areas of specializations across the world. This society recognizes the research contributions through the various distinguished awards and publications in association with one of its initiative "REST publisher", which publishes various research journals and books. This research society is sponsored by REST Trust, which is registered under the Government of India with vide number 43/2009 in the year of 2009. In continuation of the various research responsibilities, we are conducting various competitions like BEST E Lecture Award, Best Manager competition, etc. for undergraduate and postgraduate students all around the world to enhance their creativity and technical skills, which leads to innovation and product development.
About the Conference
To create opportunities for technocrats, researchers, faculty, and scientists can exchange their technical expertise and knowledge. It aims to bridge the gap between academic research and industry needs. The topic covered is the major research areas of modern-day requirements. We warmly welcome all researchers to submit their latest research paper to this conference and share the valuable experiences with the scientist and scholars around the world. We would hereby like to request your kind self to please sponsor the event wholeheartedly. Your kind and earnest gesture will definitely attract and help breed prospective talents. We hope that you will oblige us by your earnest and kind cooperation.
Glimpses of RSRI CMCI 2018