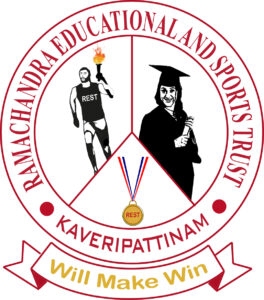 RSRI Conference on Trends in Internet of Things (RSRI CTIT 2022)
6th and 7th August 2022 (Both offline and online mode)
Organized by
Department of  IoT & Automation, REST Labs
Sub-themes:
 Smart City; Intelligent Control Systems; Power System and its Automation; Digital Image and Video Processing; Mobile and Optical Communication; Wireless Communication; Mobile and Optical Networks; Wireless Sensor Networks; Network Security; Advanced VLSI Systems; Embedded Wireless System; Geo-informative Systems; Grid Computing; Pervasive Computing; Computer Vision and Image Analysis;  Computer and Intelligent Communication
Data Mining and Cloud Computing; Artificial Neural Networks; Machine Learning Algorithms; Genetic algorithms; Fuzzy logic systems; Big Data Analysis; Innovation and technology in Banking; Make in India
The themes are not limited to the topics given but are inclusive of the above-mentioned ones.
Submission Guidelines
All papers must be original and not simultaneously submitted to another journal or conference. The paper should be submitted through the below link.
https://forms.gle/32VT1c972fxUmhFr6
All questions about submissions should be emailed to rsrisociety@gmail.com or the coordinator
Chief Patrons
Mrs. M. Murugammal, Managing Director, REST Labs.
Mrs. M. Amudha, Registrar, RSRI Society.
Dr. A. V. Raghu, President, RSRI Society.
Patrons
Prof. Ramachandran Manickam, Lead Research Scientist., REST Labs.
Mrs. Vimala Saravanan, Accounts and Administration Head, RSRI Society.
Convenor
Mr. Chinnasami Sivaji, RSRI Society.
Phone Number: 6369477511.
E- mail: chinnasami@restlabs.in
Editor
Dr. Valentina Emilia Balas,
Full Professor, University of Arad, Romania.
Coordinators
Mrs. Vidhya Prasanth, RSRI Society.
Phone Number: 9384136635
E- mail: Prasanthvidhya69@gmail.com
Mrs. Soniya Sriram, REST Labs.
Phone Number: 9677558292
E- mail: soniyasriram257@gmail.com
Miss. Anusuya Periyasamy, REST Labs.
Phone Number: 9363466569
E- mail: anubaby2104@gmail.com
Organizing Committee
Miss. Kurinjimalar Ramu
Mr. Sathiyaraj Chinnasamy
Mrs. Nathiya Murali
Mrs. Vennila Tamilarasan
Mr. Mathivannan Govindhasamy
Mrs. Manjula Selvam
Miss. Gowri Murugan
Mrs. Gayathri Ramasamy
Keynote Speakers
Dr. T. Balamurugan, Principal, Arasu Engineering College, Kumbakonam,Tamil Nadu, India.
Dr. Aparna Bapuji Dhote, Nillkanthrao Shinde Science & Arts College, Chandrapur, Maharashtra, India
Technical Committee
Dr. Radha Ramani V, Gudlavalleru Engineering College, Gudlavalleru, Andhra Pradesh, India
Dr. M. Sujithra, Department of  Computing  - Data Science, Coimbatore Institute of Technology, Tamil Nadu, India.
Dr. S. Sundaraselvan, Arasu Engineering College, Kumbakonam, Tamil Nadu, India.
Dr. Shanmugasundar, Sri Sairam Institute of Technology, Chennai, Tamil Nadu, India.
Advisory Committee
Dr. P. P. Raichurkar, Director, Mantra, Surat, India.
Dr. C. Venkateswaran, Maharishi Markandeshwar University, Haryana, India
Dr. Manjunath, Professor, Dayananda Sagar College of Engg, Banglore, Karnataka.
Dr. Sunder Selwyn T, Prince Dr. K. Vasudevan College of Engineering & Technology, Chennai.
Dr. K. K. Gupta, Principal, Malwa Institute of Science and Tech., Indore, M.P., India
Venue
REST Labs, Kaveripattinam, Krishnagiri, Tamil Nadu India.
Accommodation
Accommodation will be arranged on request on a chargeable basis. Good budget hotels are available within 5Km of Radius.
Publication
All Accepted and registered papers will be published in Scopus indexed journal.
Important Dates
Last Date for Submission: 25th July 2022
Intimation of Acceptance: 26th July 2022
Last Date for Registration: 30th July 2022
Registration
Category

From Industries

From Academia

From RSRI Members

Participants
From Abroad

Early registration

Rs. 9000

Rs. 8500

Rs. 8000

Rs. 1000
USD 150

Late  registration

Rs. 9500

Rs. 9000

Rs. 8500

Rs. 1500
USD170
Note: Once the paper is accepted, the Author can do registration through the below link. Participants and Co-Authors who are interested to attend the conference can also use the same below link for registration
Registration Link
About RSRI
REST Society for Research International (RSRI) is an independent, private, non-profit, interdisciplinary, professional research society. RSRI is functioned by a group of researchers in various areas of specializations across the world. This society recognizes the research contributions through the various distinguished awards and publications in association with one of its initiative "REST publisher", which publishes various research journals and books. This research society is sponsored by REST Trust, which is registered under the Government of India with vide number 43/2009 in the year of 2009. In continuation of the various research responsibilities, we are conducting various competitions like BEST E Lecture Award, Best Manager competition, etc. for undergraduate and postgraduate students all around the world to enhance their creativity and technical skills, which leads to innovation and product development.
About the Conference
To create opportunities for technocrats, researchers, faculty, and scientists can exchange their technical expertise and knowledge. It aims to bridge the gap between academic research and industry needs. The topic covered in the major research areas of modern-day requirements. We warmly welcome all researchers to submit their latest research papers to this conference and share their valuable experiences with scientists and scholars around the world. We would hereby like to request your kind self to please sponsor the event wholeheartedly. Your kind and earnest gesture will definitely attract and help breed prospective talents. We hope that you will oblige us with your earnest and kind cooperation.
One day Tour
We are organizing one day tour to Hoganakkal falls from our campus for interested participants.